Based on the forecasts in the previous overview, the movement amplitude weakening above the key level at $3,000 was accompanied by a subsequent reversal and a gradual decline. Bearish movement has broken out the target supports at $2,600-$2,400
We are currently witnessing a moderate strengthening of the price above these supports. There is a possibility of bullish speculations.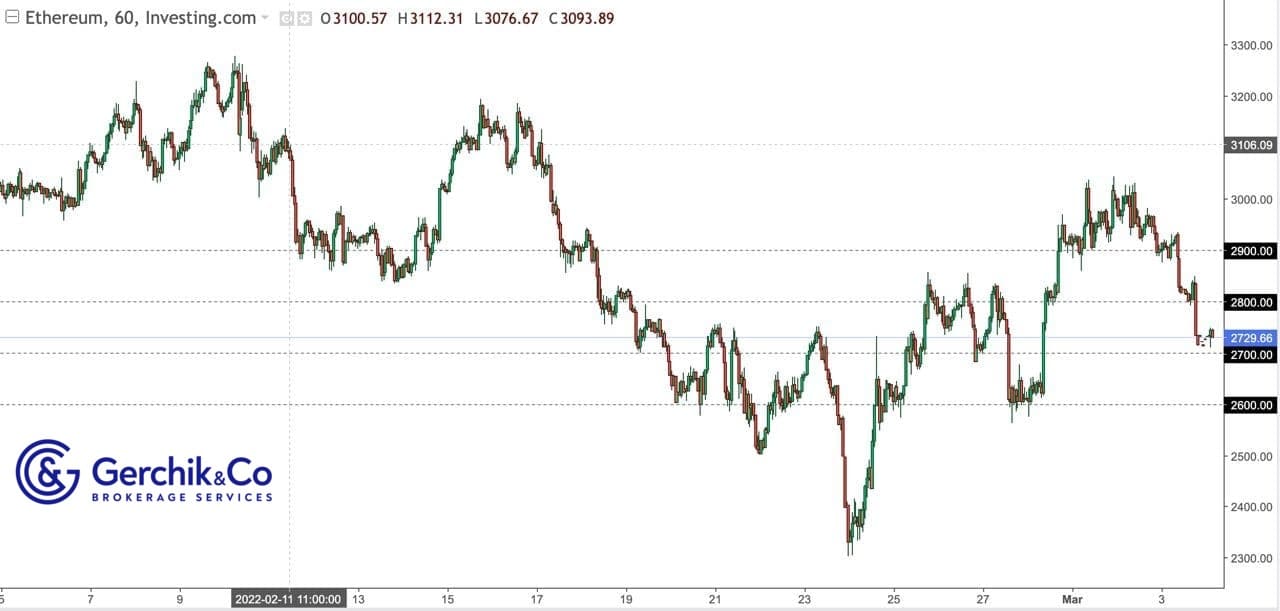 On the intraday chart of the hourly timeframe, we observe an impulsive price decline towards local support at $2,700-$2,600. With further slowdown in the decline around the area of this support, we can see the subsequent reversal of the price and its return to the growth phase.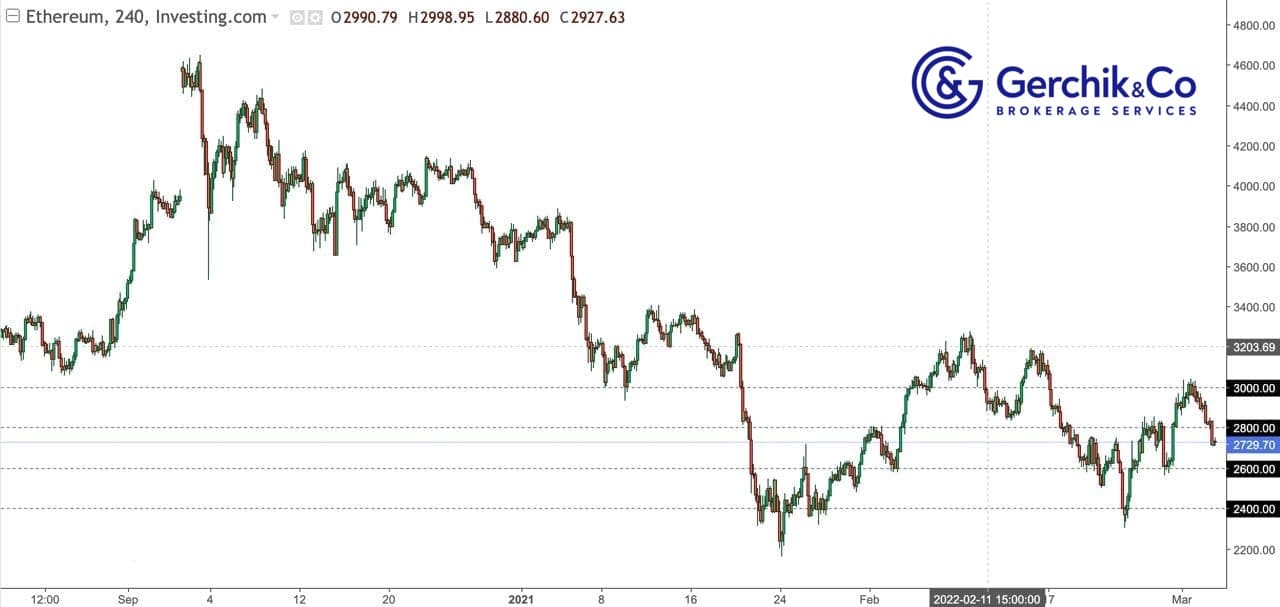 On the larger timeframe, the price is consolidating below the key mark at $3,000. That being said, given rising lows since the end of the last month, there is a likelihood of speculative surges and impulsive breakout at the $3,000-$3,200 mark until the price consolidates below $2,400.
This analytics must not be treated as direct trading recommendation. Analysis is for informative purposes only.
Login in Personal Account