The new year is a time for new beginnings and opportunities, especially if you are an investor. However, you should be able to spot and take advantage of them. And to make this task easier for you, we are going to share what assets will be worth investing your money in in 2022.
Investment options in 2022:
1. Investment in Stocks of American and European companies
2. Cryptocurrencies
3. Trust management
Investment in Stocks of American and European companies
Providing investors with a wide selection of investment strategies, securities are excellent assets.
You can use a growth strategy by acquiring stocks the price of which is expected to rise, or you can opt for a dividend strategy by building a portfolio of securities that have the biggest payouts. These stock-issuing companies are also known as dividend aristocrats.
The returns on various stocks and portfolios may vary. Tech stocks will work for those who wish to earn a lot of money and are not afraid of taking risks in a big way. More conservative investors should look into less volatile securities that can generate steady income.
This is why investing in stock CFDs from Gerchik & Co's extensive range of products would be an excellent solution for you.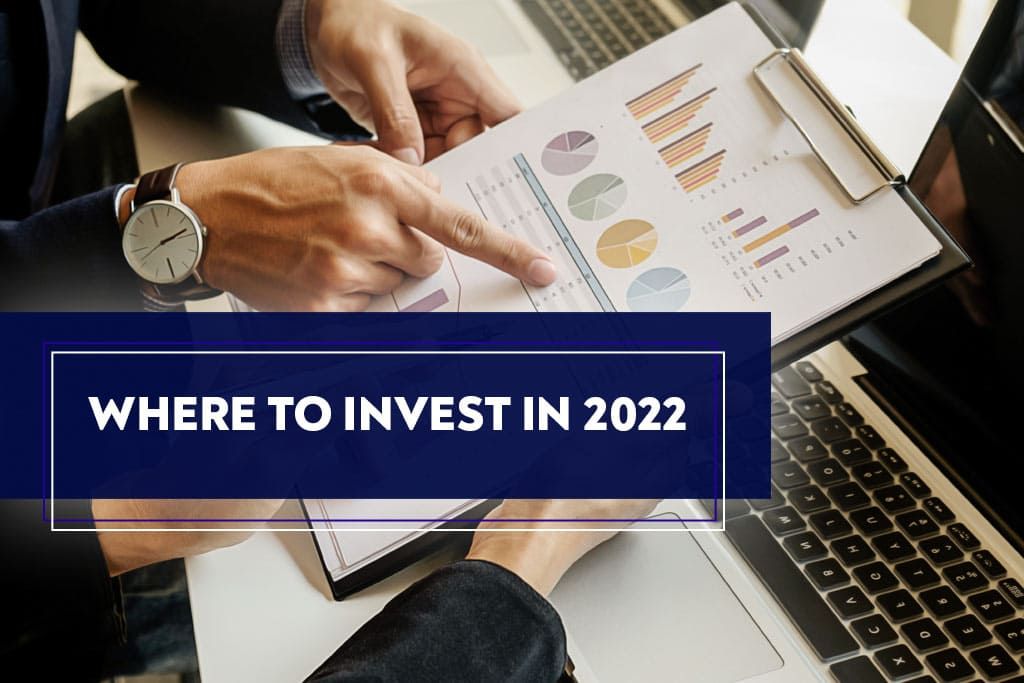 Here's what makes CFD on stocks such an appealing investment option:
You can start investing with any amount.
Wide selection of CFDs to suit every fancy and initial capital.
Possibility to make money in stocks of the world's leading companies effortlessly.
Open an account and start making money with top stocks now
Cryptocurrencies
Because of their rapid growth, these assets are now on everyone's lips. When bitcoin spikes from $20,000 almost hitting $70,000 in less than a year, even those who have nothing to do with the world of investment start regretting that they did not buy it when the time was right.
That being said, this doesn't mean that you should jump off the deep end right away without giving it a good thought. Cryptocurrencies are considered high-risk due to their high volatility. They can produce high returns but only if you approach things wisely and stick to smart risk management.
It makes sense to start investing in digital coins by analyzing charts and connecting Risk Manager by Gerchik & Co to the account.
Major benefits of these assets include:
Extensive selection of cryptocurrencies to fit any budget, from the cheapest to the priciest ones.
High yield.
Market growth prospects in the coming years.
Open an account at Gerchik & Co and start making money with cryptocurrencies
Trust management
Trust management - is the easiest way to make investments in financial assets if you are someone who has no intention to trade in the market on your own or doesn't know how to do that. Experienced traders will be managing your money, receiving a portion of the profit as remuneration for it.
On top of that, you don't have to specifically look for a manager. With TIMA account service, you can pick the right managing trader among various strategies demonstrating different yield, risk profiles, and terms of cooperation between a trader and an investor.
Here's how you can benefit from TIMA accounts:
Large selection of managers and investment strategies to choose from.
You can get started with as much as $100.
You can diversify by distributing your investment among different managers.
Personal control over money and possibility to connect Risk Manager solution by Gerchik & Co to ensure greater protection.
Minimal time expenditures and passive income.
Become an investor at Gerchik & Co
Please make sure to carefully read the Manager's Offer before making a relevant investment. If any of the outlined terms and conditions do not meet your requirements, choose a different TIMA account.
Last but not least, don't forget that 2022 is about taking action and making the first step. As you start to walk on the way, the way appears, they say.
And may all your investments be safe and profitable. Meanwhile, Gerchik & Co experts are ready to help you with it😉.
Useful articles:
Login in Personal Account