Contents:
1. What is mining
2. Mining is a way to make money if you consider all of the risks
3. TOP 3 mistakes made when mining cryptocurrency
What is mining
Mining is the way you get cryptocurrency using special equipment and one of the tried and tested methods to earn with cryptocurrencies.
Miners make a profit by ensuring the smooth operation and integrity of the blockchain. The only way to issue cryptocurrencies is by increasing their number.
Below are several mining approaches:
1. Solo mining. With this method of mining, you are using your own computer, without getting involved in the pools. What's great about it is that all of the profit made, and block reward remain yours. However, it should be noted that in order to mine cryptocurrency on your own, you would need state-of-the-art equipment, since this process requires high computational capacities. If you decide to do that, try opting for "young" cryptocurrencies.
2. Pool mining (collective mining). A pool is a server where miners combine their computational capacities and collective efforts to create new blocks.
Pool mining is a way to make money with popular cryptocurrencies, while saving on equipment and electricity. The downside of this approach is that the mined coins are then distributed among the miners depending on their contribution in the process. Plus, the miner will have to pay a commission to the mining pool's owner.
3. Cloud mining. With a cloud mining approach, you don't need your own equipment. You can rent mining hardware of the servers that are dealing with regular mining. By means of cloud mining, you don't need to invest a lot of money to earn with cryptocurrency. However, you will still have to pay the rental price.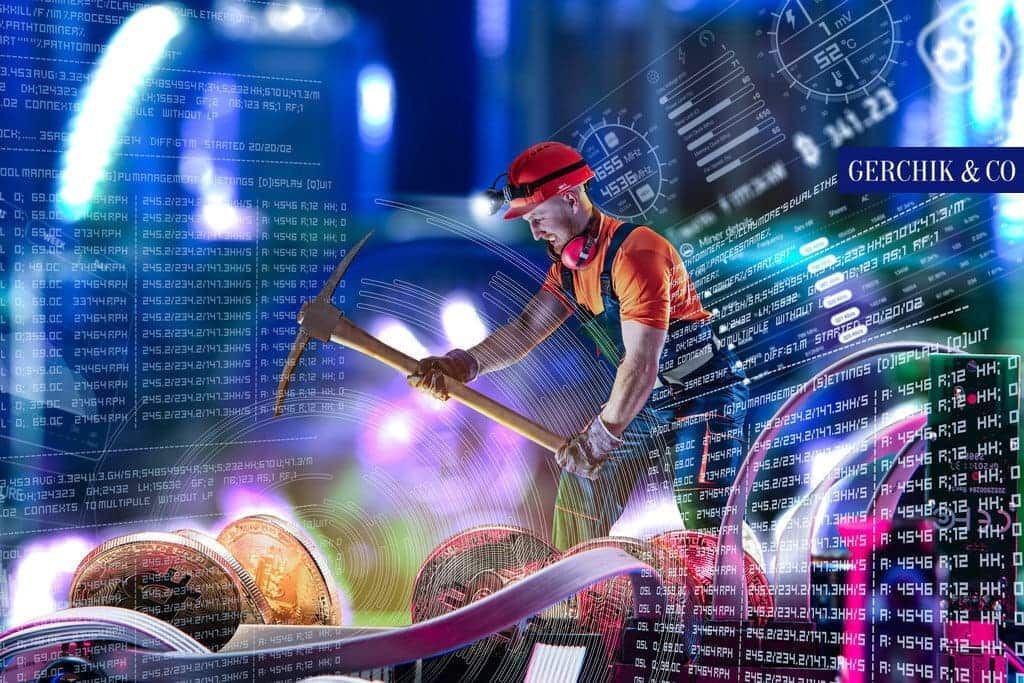 Mining is a way to make money if you consider all of the risks
To succeed in mining and actually earn good money, you need to consider every little aspect, evaluate risks and opportunities.
The higher the cryptocurrency's popularity, the more expensive it is to mine it. If you deal with less popular assets, it won't cost you as much but the reward won't be huge.
There is no point in investing in the new and unknown cryptocurrencies. Any of the newly emerged coins can easily cease to exist the next day without any particular reasons for it.
Cryptocurrency is a virtual product that currently does not have a clear legal status in certain countries.
Top 3 mistakes made when mining cryptocurrency
1. Wrong equipment
You must pay attention not only to the speed with which your hardware calculates the data needed for mining, but also the electric capacity. High-performance video cards used in mining often require high power consumption. In turn, if the electric bills are too high, mining will be unfeasible. You will pay more for the consumed electricity than you actually earn.
To mine cryptocurrency, you need to choose a hardware with the lowest electricity use in watts and a high hash rate. However, make sure to pay attention to the cost and payback period. If it exceeds a year and a half, you need to reevaluate whether it is cost-effective.
2. Lack of knowledge
Many people mistakenly believe that all you have to do to mine profitably without a care in the world is purchase the necessary equipment and install mining software. But you also need to look closely at the software itself. Almost all mining programs downloaded online come with a special file .BAT file where all of the operation parameters are indicated.
If you simply run it, there is a risk that your computer will mine cryptocurrency for BAT creators and not you. To prevent this from happening, make sure to check the file and rewrite it if necessary.
When it comes to the cryptocurrency sector, insufficient knowledge can result in a loss of income. Take the time to look into the coins and start-ups you are planning to invest in. There are plenty of services that aim to "help" you make money and maximize profits but, in truth, there is no magic pill for instant wealth. You need to carefully read the reviews and check out what the projects are offering.
3. Unreliable protection of cryptocurrency
Mining cryptocurrencies without data protection is a recipe for disaster. Hackers are constantly trying to gain access to computers, accounts in the mining pools, cryptocurrency exchange or digital wallet.
Even the owners of cryptocurrency exchanges, mining pools and online wallets can take away savings in cryptocurrency on various pretexts. Essentially, your cryptocurrency is stored on their computers, and you do not have direct access to it. Even if you keep cryptocurrency stored on your devices, you can't fully protect yourself against risks.
Successful mining means safety and security, so make sure to:
not keeli a lot of money in online services;
keeli your crylitocurrency on backuli devices only if you intend to store it long-term;
use strong liasswords and turn on two-factor authentication;
create backulis to avoid losses in case your device malfunctions or breaks down.
Everyone makes mistakes. What's important is to learn from them and turn this knowledge into real profits.
Open an account and start making money with cryptocurrency now
What to know:
Do you wish to sell or buy digital tokens profitably?

Read, how to trade cryptocurrency profitably!
Login in Personal Account